Our Work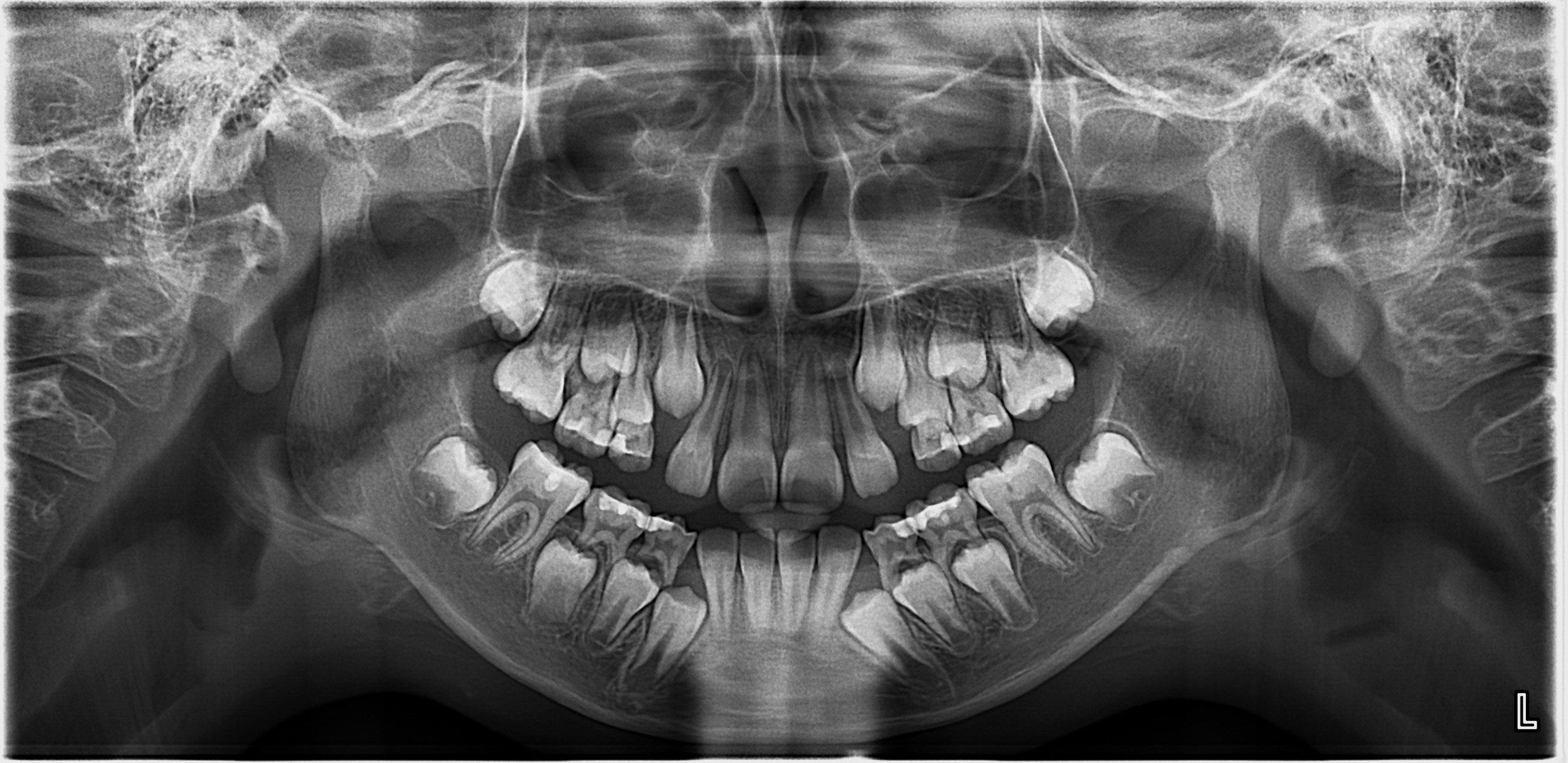 Look at all those teeth!
Isn't it beautiful? We look at x-rays all day, everyday. Yet each time we pause to admire the design of the oral masticatory system. Teeth are amazing. Teeth are beautiful.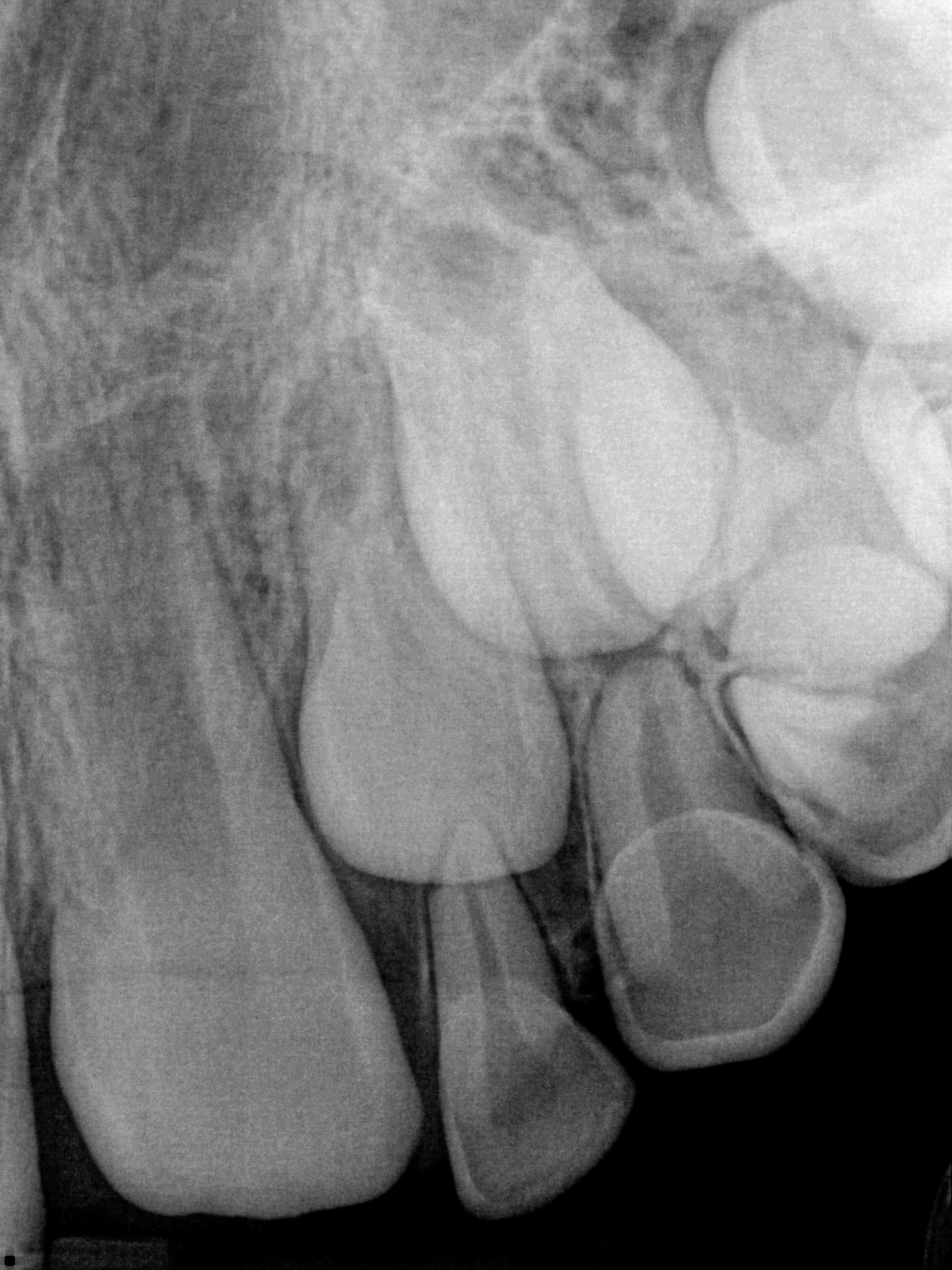 All digital radiography
We know you hate x-rays; everyone hates taking x-rays. It is uncomfortable, but necessary for diagnosis. Our office use the best in digital x-rays. This ensures the lowest dosage of radiation and the best image quality.
Healthy teeth is a big deal
You really will feel better and look better with healthy teeth. It's important. It's worth it.
Comprehensive treatment
It's Ok to fix one tooth at a time, or deal with a problem when things break. But it is so much nicer to have a comprehensive plan, and restore teeth systematically. The result is much nicer -- everything matches and works together harmoniously.
Discover quality work
Often people tolerate bad dental work because they don't know what quality dental work look and feel like. This person tolerated an ugly filling on the front tooth. After she had it redone, she wished she had done it years ago.
Cost less than you think
This person lived with a broken filling and was unhappy with his smile because of it. He waited years to fix it because he thought it was going to cost thousands. Actually it cost less than $200; and with insurance he paid only $65 out of pocket. After getting it fixed, he wondered why it took him so long to do something about it.
Fix it now
Small cavities like these do not hurt. And it's hard to see when you're at home. So it's tempting to ignore the problem. However, if you wait until the cavities get deep and it starts to hurt, it means the nerve is inflamed and a root canal may be necessary. It's smart to fix it now when it's a simple filling.
Save money
A small cavity like this need a small filing. The smaller the filling the longer it is likely to last. Small fillings are cheaper too. If a cavity gets too big and a cusp of the tooth is destroyed, then a crown will become necessary. Crowns are nice, but they cost more. One can save money by not procrastinating on necessary dental work.
Why fix it?
Many people have large metal amalgam fillings. They say, "it's been there for 25 years, why should I fix it?" The reason is, with time they leak and cause decay underneath the filling. In this case, the old filling is easily replaced with a tooth-colored crown, giving it many more years of reliable service. If we waited for it to break, often it becomes complicated -- we have to remove the tooth and place an implant. It's better to be proactive and fix things before they break.
Beautiful inside
This is an example of how we replaced a fractured metal filling with a tooth-colored filling. We make it beautiful, even if no one will see it because it's in the back of the mouth. We give it shape, we polish it; a beautiful finish -- it's a mark of artistic integrity! We cannot make it sloppy just because people won't see it.
Choose the best option
Restored rough fillings on these upper front teeth with porcelain veneers. (Rough fillings attract stains and bacterial plaque, causing gums to bleed.) Many people tolerate poor dental work, because it's acceptable to them since they don't know what good dental work is. What you have now is your one and only set of teeth -- they are precious. Take the best care of them; it's worth it.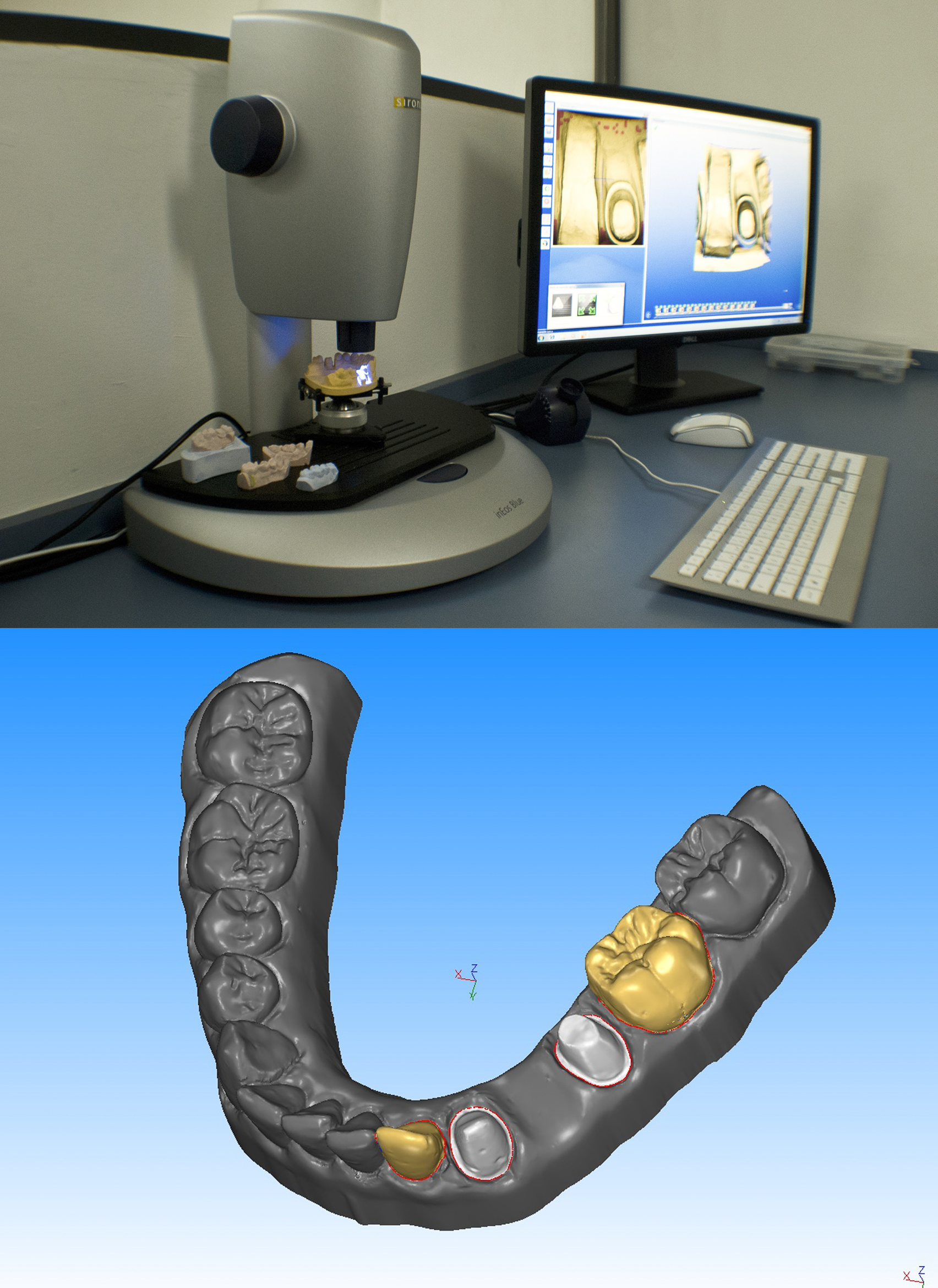 How it's made
Our office uses asvanced CAD CAM technology to make our dental crowns. First an impression is taken of your mouth. Then it is made into a stone cast. This cast is scanned and rendered into a 3D model in software. The dental work is then virtually designed using the computer.
Every case is custom designed
The design of each dental crown is done individually. This is not an automatic process. Expert knowledge with dental anatomy and occlusion is needed. Manual adjustments are needed for every case. After the dental crown is designed in the software, instructions for its fabrication is sent to a milling machine that makes the crown.
Each hand finished
In our office, after the milling machine is done making the crown, hand finishing is applied. Each crown is hand polished. Every case is custom stained and glazed to match the precise color gradient of your teeth. Usually the color is warmer at the gum line and cooler at the tip of the tooth. We do this to ensure that the crown will look natural when it is placed in your mouth.
Best material science
Our crowns are milled from advanced dental materials -- solid blocks of zirconia. It is tooth-colored and it provides high strength of longevity of service. We do not use metals for fillings or for crowns. This means your mouth won't look black, silver, or gold! This means the gum line won't show an ugly gray line. In esthetically demanding areas, we layer in porcelain for translucency to achieve the the ultimate in beauty. We stay current with the best technology material science has to offer.
The art
The finished restorations; ready to be installed. Isn't it beautiful? Beauty is more than how natural it looks when the patient smiles. There's beauty in the precision fit of the restoration. There's beauty in the manufacturing process. There is beauty in in harmony of function when it's in the patient's mouth.